Reasons to choose a SIM Deal for Virgin Media:
If you're thinking of getting a Virgin Media SIM Only deal, then you've probably heard about the many benefits this network offers. You don't need to have a TV or broadband bundle to join Virgin Media on their SIM Only plans, although if you are already an existing Virgin Media customer then there are some significant perks to using their SIM-only plans too - more information below.
In addition to being affordable, Virgin Media plans feature 5G and data rollover. Many also include Underground WiFi. There are also plans with free data for Whatsapp. You can also get the SIM only plan with a family discount, much like with Sky Mobile's SIM plans. To find out more about Virgin and to see if it's right for you, read on!
Virgin Media 5G now available on SIM Only
If you're looking for a SIM Only Deal that gives you the best possible coverage and speed, then look no further than Virgin Media.Virgin Media network runs on O2 as of 2022, as they are now the same company - called "Virgin Media O2" funnily enough. You can find more information on Wikipedia here.
Confusingly, although they are owned by O2 and use them for their 3G and 4G networks respectively, they actually use Vodafone for their 5G network. Even though they're different competing companies... Confused?! Well, it's related to a contract they signed before merging with O2. In short, they offer 4G, plus 5G in certain areas to those who need it.
Virgin's 5G coverage is limited to 127 cities and towns, but the network is continually expanding. Its speed matches that of rivals that use the O2 network and the EE network, plus it's worth noting that Virgin's coverage is still behind the quickest 5G network currently available.
Despite its lack of coverage in N Ireland, Virgin Mobile offers great value for money for those in the UK.
The company claims 99.9% coverage for voice calls and 99% coverage for 3G and 4G data services. It's also rolling out 5G technology to provide more coverage and better speeds for users. Unlike Three, Virgin Mobile also offers its own bill pay plans. These plans include unlimited data and unlimited calls, and can be used at any time.
For those who don't want to sign up for a contract, Virgin Mobile SIM Only Deals are an affordable and flexible way to get the best coverage. These deals are often cheaper than the Pay Monthly plans on other networks. Unlike Pay Monthly plans, Virgin Media's SIM Only Deals are 12 months long, making them a better option if you're a new customer or looking for a cheaper alternative.
An an MVNO, Virgin Media - much like the other MVNOs - can offer a nice budget option for those who don't need flashy bundles or gifts thrown in.
Virgin Data Rollover - the details
If you're planning to use more data on your mobile phone than the monthly allowance, it's worth checking out Virgin Media SIM only deals. These SIM-only contracts let you pay as you go for your phone and don't tie you down with a contract. However, you should remember that your data will only rollover once. This can be frustrating if you need to use more data than you've allotted.
One way to avoid overage charges is to use data rollover plans. Unlike many other services, data rollover allows you to carry over unused data from one month to the next. Data rollover is available on Virgin Mobile's 5GB and 7GB price plans. When you're using rolled over data, it will be used before your monthly allowance, so it's best to use this feature carefully. There's no limit on the amount of data you can carry over, thankfully.
Who else offers SIM only Data Rollover?
Not all networks offer Data Rollover, so this is a big perk. Vodafone, ID Mobile are two others to consider if you need data rollover on SIM Only.
One other thing to note: Virgin customers can save money by adding up to five additional SIMs to their plan. By doing this, you can save £92 per year on mobile plans. You can also set a pending cap for each SIM that you add.
The cap can range from £0 to £100. And if you don't want to use your data rollover as quickly as possible, you can simply set a time limit on how much data you want to roll over to the next month.
Use it on the Tube
Virgin Media's SIM Only service has been around since 1999, (that's a long time!) when it first joined the virtual mobile network. Today, it offers great value deals for customers, including free voicemail, London Underground WiFi, and exclusive tariffs for existing Virgin Media customers.
For more information on using Virgin's Wi-Fi on the London Underground, see this page, or scroll down to the next section.
The SIM Only service is ideal for anyone who does not want to sign a long-term contract and wants to pay as you go. It offers the benefits of PAYG with reasonable data allowances, without the costs and restrictions of a long-term contract.
What about existing Virgin Media customers?
If you're already enjoying the Virgin Media broadband or TV packages, then we have some good news. Switching to SIM-Only with Virgin Media will likely save you even more money.
The company offers a number of TV packages for its customers. You can choose a broadband plan that includes unlimited data, or a broadband and landline plan. There are also several bundles available, including World Unlimited Talk and World Talk. Big TV provides access to over 50 channels, including Sky Showcase. The service also includes a variety of pay-per-view films, TV shows, and music channels.
The service lets customers change their monthly plans at anytime. Most of Virgin Media's SIM Only plans are flexible, and you can change your device without affecting your plan. You can also get extra data as needed if you are looking for an affordable monthly plan.
All Virgin SIM Only plans offer data rollover, which is an important feature for many people. You should always check your monthly data usage to avoid overspending.
Virgin Media plans are great for SIM-only in that they offer unlimited data options on most of them.
London Underground Wi-Fi
Virgin Media launched a new underground Wi-Fi service, which was designed to offer free internet to tourists and commuters alike when using the Tube. With the partnership with EE and Vodafone, millions of people will have full WiFi access while travelling on the Tube. With Virgin Media's deals, most Tube users will always be connected. To learn more about the Underground WiFi service, read on. Then, you can decide whether to sign up for a monthly or yearly plan.
Virgin Media will promote the service through advertising campaigns outside the Underground. For example, the company will use the public address system to promote the service. In addition, it will be promoting itself on the TfL portal and information screens. Customers will be able to see the Virgin branding wherever they access the service. The network is also available to commuters using TfL, which will help it stay competitive. Those who are in LU's tunnels will have an easy time finding Wi-Fi services.
Virgin Media Underground WiFi is available at 250 London underground stations. It is available with or without a landline. Those without landlines can use Virgin Media's free WiFi service. It is important to note that Virgin Media reserves the right to cancel any offer at any time. Those who choose to pay for unlimited data access should be aware that it may not be compatible with some devices. Virgin Media offers a variety of bundles that include free smart gadgets for the first year.
Volt bundles at Virgin
The company offers ten different all-in-one bundles, each offering a variety of different services. These bundles can include broadband, TV, phone, and mobile.
If you've used Sky before, then this is similar to Sky World. If you're looking at which quad-play SIM deal is best, then consider comparing prices on Sky Mobile SIM plans/deals too.
The Ultimate Volt Bundle is the top-tier offering, but it's also the most expensive. If you're looking for a top-quality service, the Ultimate Volt Bundle is definitely the way to go. In our opinion, the Ultimate Volt Bundle is worth every penny.
The Ultimate Volt Bundle - this package includes everything. It features Virgin's biggest TV package, over 600Mbps broadband, unlimited O2 SIM cards, and home phone access. This bundle also comes with a 43-inch LG 4K Smart TV and a £250 bill credit. This package is perfect for anyone who spends a lot of time watching television. For a £89 monthly fee, you'll get the ultimate entertainment package.
Oomph Bolt-on option: The Oomph bolt-on upgrade adds more channels and faster broadband speed. If you're interested in getting a SIM card, this is the way to go. The Volt SIM card also includes unlimited data, texts, and minutes, and it's compatible with both GSM and CDMA. The Volt Bundle is not subject to a flexi contract, so you can choose when you want to cancel your existing service.
Virgin Media's TV and broadband Volt bundles come with a variety of features, including free weekend calls to the UK. You can even customize your bundle by choosing your preferred length of contract, such as 18 months or one month. In addition, you can also choose whether to buy a phone bundle with a TV or a SIM, as long as you use a Virgin Media phone line. This option is perfect for busy households that need more than one device.
Price - the all important part!
Looking for a Virgin Media SIM Only price? You've come to the right place. You'll find a massive range of phone and broadband deals, as well as SIM Only deals at Virgin Media, they have something for everyone and are proving to be a decent rival to Sky's dominance.
You can also browse Virgin Media's TV bundles to see if there's one available in your area.
Conclusion: Are Virgin SIM plans any good?
Virgin Media is now a major player in the UK Sim Only market. They're also pretty good at broadband; their full fibre network provides superfast internet speeds of up to 11300Mb. With new installations and expansion, Virgin Media's broadband network is reaching more people across the country. You can also use your Virgin Media SIM Only plan to enjoy generous EU roaming and a full 5GB allowance when roaming. And because Virgin Media is a leading telecoms company, they offer a range of packages for business and personal use.
Unlike a traditional contract, Virgin Media SIM Only plans give you a set amount of texts, minutes, and data. It's a data-heavy package that comes with three times the data that you get on typical deals. Plus, Virgin Media boasts 4G speeds that rival those of other major networks. This means that you'll have more data than you'd ever need if you're on a budget.
And with their network being shared between O2 and Vodafone, you're bound to get a good signal. You can check coverage in your area here.
If you want to compare prices on all 5G network SIM only deals, read this.
Cheap Virgin Media SIM-Only Deals: Overview
Virgin Media Tariff Features
🔥 No. of Good Reviews for Virgin Media
423+
🔥 Average Virgin Media Tariff
£8 a month
🔥 Avg. Contract Term
6 months
🔥 Typical Data Allowance
18 GB
🔥 Number of Unlimited SIM Plans
6
🔥 Virgin Media Credit Check
Not needed
🔥 Accepts UK Customers
Yes
In trying to locate SIM Only deals for a range of networks in the UK, not just Virgin Media, we've weighed up the pros and cons of each one. If you're still unsure if Virgin Media is right for you then check our summary below of today's best SIM deals for Virgin Media. If you still need help, then we suggest to read our FAQS for Virgin Media SIM deals below, or you can always get in touch with the SIMOnly.Deals team on socials.
FAQs for Virgin Media SIM deals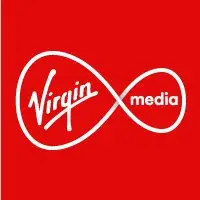 What is the best SIM Only plan for Virgin Media?
Currently the best Virgin Media SIM-only plan costs £6.99 giving you unlimited minutes, unlimited texts and of course unlimited data. With Virgin Media you can also set a price cap.
Can I get 5G data with Virgin Media?
Yes, 5G SIM deals on Virgin Media are really popular so make sure you get enough 5G data to cover your needs.
How much can I save with Virgin Media 12 month SIM only?
It of course depends on what phone you would have bought. But with a Virgin Media SIM Only plan or contract over 12 month, you can of course cancel any time and switch. You are not tied in with Virgin Media 30 day deals.