Reasons to choose a SIM Deal for Asda Mobile:
Whether you're looking for a cheap SIM only contract or a cheap monthly phone deal, Asda Mobile is a great option for you. The network is operated by Vodafone and generally their plans offer unlimited texts, minutes, and plenty of data. It also offers free roaming/coverage in 36 countries.
If you're looking for a new plan, you can find the perfect SIM Only deal from Asda Mobile. Read on for more information about Asda Mobile and the SIM Only deals they offer.
What network powers Asda Mobile?
Asda Mobile is a pay as you go network that has a range of SIM Only tariffs, and is powered by Vodafone in the UK.
They are what's called an MVNO. This means that they don't have their own network but instead piggyback on an existing network. By doing this, they can offer reduced costs.
Which ASDA SIM Only plan is best value?
The £25 a month plan includes 100GB of data. This is a lot, but not unlimited - Asda do not do an unlimited plan. If you need an unlimited data plan then read this . However, a 50GB allowance is a lot, and it means you can download large files and watch 4K video online.
This plan is available also on a Pay As You Go basis, so you can use it on any phone. It also has no contract, so you don't have to worry about signing up for a contract.
Does ASDA require a credit check for SIM Only?
The best thing about ASDA is that they don't require a credit check or a long-term monthly contract. Compare all our no credit check/bad credit SIM plans here.
The SIM Only deal is also available on a Pay As You Go basis, so there is no regular monthly fee and you can use it in any phone you like.
Why choose SIM Only with Asda?
Compared to pay as you go mobile contracts, SIM Only deals are better for budget users. Customers can change their monthly allowance and can easily switch to a cheaper plan if they want, particularly if it's a short term contract for example a 30 day SIM plan. The importance of the price of a contract also depends on how much you use the phone.
With Asda Mobile, you don't have to worry about overspending, as you can upgrade the plan whenever you want.
Asda Mobile's plans or bundles as they call them, include free WiFi Calling, which lets you make and receive calls without a mobile network signal.
To learn about WiFi calling, read our guide. You can also use your phone to send and receive text messages without any extra cost. The best value SIM plans include unlimited data but there are speed caps. However, you can't use data if you don't have a suitable handset. In the event of a loss of signal, you can always switch back to your actual network.
Is Asda Mobile network fast?
Asda Mobile network is one of the fastest in the UK and piggybacks on Vodafone's infrastructure, offering the fastest download speeds and best coverage.
They offer 3G, 4G and now 5G via the EE network - you can see all the Asda 5G plans here There are some downsides though to using 5G, and Asda Mobile in general that you should be aware of: their customer service is poor, with many users reporting problems when signing up or cancelling their account.
According to their Trustpilot page, they are rated 3.4 out of 5, which is 'average'.
How do I get unlimited data with Asda SIM Only?
When you sign up, you will be credited with an amount of credit which you can spend in the store. There is no data rollover with Asda Mobile and your credit will reset after a month. You can also set a spending cap, which limits how much you can spend outside of your allowance. This is a standard feature across most networks. It's a good option if you want to use your phone frequently or need to access the Internet, but you may want to consider this before signing up.
Do Asda Mobile do credit checks?
No. Like with other 30 day SIM providers such as Lebara and Smarty, there is no credit check. Perfect for those with no or poor credit history, as you're guaranteed to be accepted.
So Asda Mobile has two main advantages: the low price, and there's no credit check.
How do I keep my current number?
You can use your current mobile number to sign up and transfer it to Asda Mobile. Or just keep your existing one, it's up to you.
The SIM can be used in any network, and can be used in your existing ASDA mobile phone. Lastly, Asda mobile has no credit check policy for Pay As You Go and SIM Only bundles. This means that you can use your SIM in any network that you like, without worrying about paying more than you need to.
Even if you opt for a cheap SIM only plan, from £5 a month at ASDA, you can still keep your number. The package/plan you pick doesn't matter.
Do ASDA do unlimited data?
No.
The Asda Mobile SIM Only plan that costs £25 a month, is a cheap way to get a mobile phone with unlimited minutes, texts and 100GB of data, and the best thing is? This isn't a 12 month plan, it's a 30-day rolling contract. If you want a 12 month term, you will probably get better value, but it'll have to be from another network because Asda don't offer anything except 30 day contracts. :)
You can bring your current number over to the SIM from your current network too. But it is not truly "unlimited".
To transfer your number, simply text PAC to 65075 to obtain a PAC code, which will last for 30 days. You can also switch your number online. Once you have registered, you can simply text the number to the number of the Asda Mobile network and wait for their response.
If you are concerned about only needing unlimited data to use for social media, then consider a plan from VOXI instead, because they offer free social media bandwidth.
Do I need to unlock my phone?
If you bought your phone after 2016 then it will very likely be unlocked.
Asda Mobile SIMs work in any unlocked phone. You can set up automatic recurring billing for the same monthly cost, which makes it convenient if you frequently switch your handset. You also have the flexibility to change your SIM whenever you wish. Asda Mobile also offers SIM only guides to help you make the right choice. To make your decision easier, visit the Asda website to check out all of the deals available.
The main thing to check is that you can get a good ASDA Mobile coverage in your area. Read our ASDA Mobile Coverage Review here to be sure, or check the official coverage map here.
Which is the cheapest plan on SIM only at ASDA?
The low prices of the SIM Only deals by ASDA Mobile make them a budget-friendly alternative to more expensive networks.For example, the Vodafone network tends to be quite pricey as it includes many extras.
ASDA's flexible bundles allow you to select the right deal for you. There are several plans to choose from, including unlimited text messages and unlimited data. However, the most popular plan costs £5 per month and offers 150Mbps download speed, which is faster than most home broadband connections. The unlimited data bundles from ASDA Mobile are great for those who don't use their cell phone a lot.
Be aware that, unlike with Tesco and Tesco Mobile, you cannot get any sort of Clubcard or similar rewards programme for shopping in Asda. They are completely independent.
Roaming with Asda Mobile in 36 countries
Asda Mobile's Mobile Virtual Network Operator (MVNO) agreement with Vodafone gives you coverage in more than 36 countries, including those in the EU. This coverage is one of the biggest advantages of using a SIM Only plan from Asda, as you can enjoy roaming like at home in more countries than any other operator.
The only other company to offer such generous roaming is Lycamobile.
You can make calls to European landlines for free and avoid any roaming charges in the EU. The good news is that roaming is free in the UK as well, as you can even use your Asda Mobile SIM Only for free in some non-EU countries.
If you want to switch networks, you can do so by transferring your SIM card from another network to ASDA Mobile. However, you must remember to use the SIM once in 270 days to keep your credit. Once it has run out, you can top it up on the ASDA Mobile app or by calling their customer support line. Once you've recharged, you can enjoy unlimited data and call rates.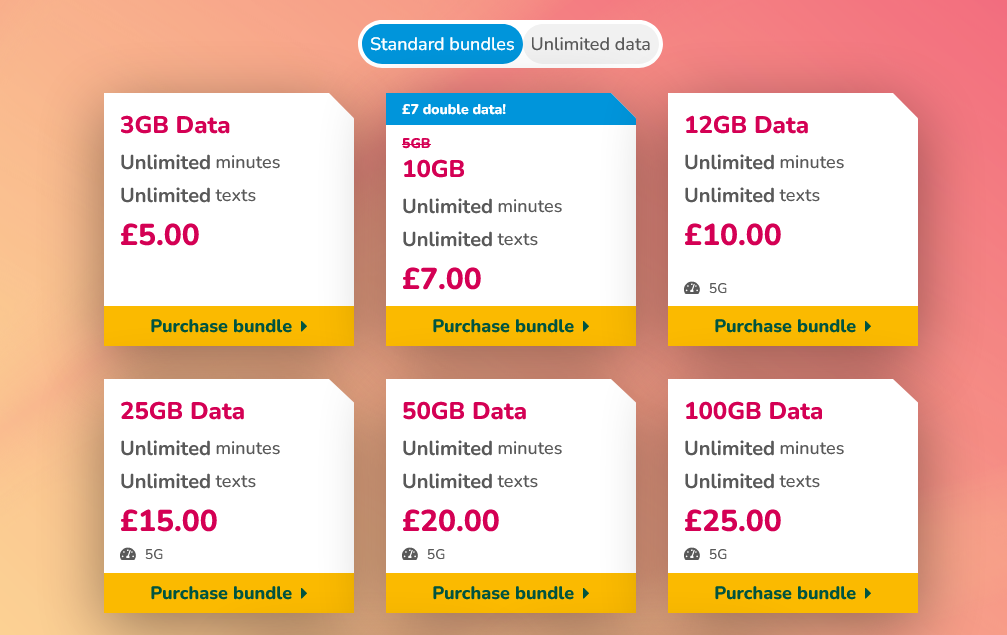 Is ASDA Mobile SIM Only good for roaming?
If you're travelling abroad, Asda Mobile offers several monthly SIM bundles. Most bundles include unlimited texts and minutes and start at £4. The £10+ bundle features 5G and unlimited data. The monthly bundles are flexible and you can change your SIM anytime.
And, you can switch from one plan to another as long as it is still compatible with your current phone. In addition, you don't need to worry about signing up for a contract.
Be aware: There is no credit rollover
Asda Mobile's SIM Only Deals and offers don't have a credit rollover but they do have cheap plans that can be used for short periods of time.
Some plans offer 4G calling and free roaming throughout Europe. The company also accepts existing mobile numbers, and the company has a Payback scheme that rewards customers for referring friends and helping out on their community forums.
SIM Only deals are a great way to save money by not being locked into a contract or credit check. These SIM only plans usually only require a one-time payment and no credit rollover, and the allowances can start immediately. Asda Mobile offers both a Pay As You Go plan and a contract-free monthly bundle plan. Rolling monthly plans also allow users to enjoy cheaper monthly bills with as many features as they want.
As there is no credit rollover, you may wonder what happens? Well instead, your credit balance will reset after one month, regardless of usage. Asda Mobile's SIM Only Deals and offers don't offer credit rollover, but they do offer a spending cap that limits how much you can spend outside of your allowance. This is common across many mobile networks.
What are the negatives to Asda Mobile SIM Only?
Asda Mobile does not offer any discounts for multiple SIMs. You can easily manage your accounts for up to three SIMs at one time by using the same email address though.
This network is also quite cheap and doesn't credit check customers of 30-day SIM Only bundles or Pay As You Go plans. But if you're looking for a more feature-packed plan, then consider a network like O2 which also uses Bolt-Ons.
Conclusion: Is Asda Mobile SIM Only any good?
Asda Mobile is a reasonable choice if you are on a budget or don't need all the bells and whistles with your SIM plan. Think of it as being similar to their supermarkets - price is king.
Luckily, they offer pay-as-you-go packages with allowances for texts, data, and minutes. These plans do not come with contracts and are perfect for those looking to upgrade or replace their phone. However, these plans are generally higher in price than contract prices.
Asda also offers free roaming in EU countries. Be aware that this is required by law by the EU, so all networks now do it.
But with Asda this applies to UK mobiles as well as European landlines. This means you'll never be charged for calls or text messages made within Europe. Asda Mobile also allows you to use your phone abroad for free, though you may want to check the government website for the latest information. Asda Mobile does not offer discounts for multiple SIMs, but you can still find a cheap SIM for your family using Asda Mobile.
Cheap Asda Mobile SIM-Only Deals: Overview
Asda Mobile Tariff Features
🔥 No. of Good Reviews for Asda Mobile
441+
🔥 Average Asda Mobile Tariff
£8 a month
🔥 Avg. Contract Term
4 months
🔥 Typical Data Allowance
21 GB
🔥 Number of Unlimited SIM Plans
6
🔥 Asda Mobile Credit Check
Not needed
🔥 Accepts UK Customers
Yes
In trying to locate SIM Only deals for a range of networks in the UK, not just Asda Mobile, we've weighed up the pros and cons of each one. If you're still unsure if Asda Mobile is right for you then check our summary below of today's best SIM deals for Asda Mobile. If you still need help, then we suggest to read our FAQS for Asda Mobile SIM deals below, or you can always get in touch with the SIMOnly.Deals team on socials.
FAQs for Asda Mobile SIM deals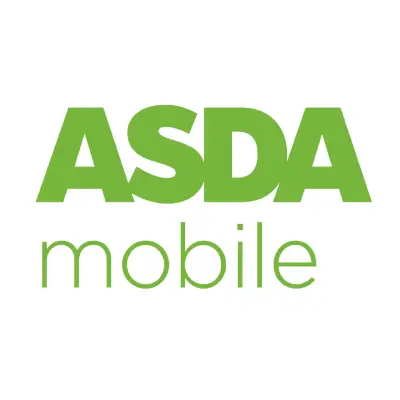 What is the best SIM Only plan for Asda Mobile?
Currently the best Asda Mobile SIM-only plan costs £10 giving you unlimited minutes, unlimited texts and of course unlimited data. With Asda Mobile you can also set a price cap.
Can I get 5G data with Asda Mobile?
It depends, 5G SIM deals on Asda Mobile are really popular so make sure you get enough 5G data to cover your needs.
How much can I save with Asda Mobile 30 day SIM only?
It of course depends on what phone you would have bought. But with a Asda Mobile SIM Only plan or contract over 30 day, you can of course cancel any time and switch. You are not tied in with Asda Mobile 30 day deals.