Plusnet Review &amp Coverage – Is Plusnet any good in 2023?
Plusnet Mobile is one of the few SIM Only companies that, works out really cheap - Plusnet SIM only plans are available from £6 a month. Where other SIM providers have put up their prices, Plusnet have remained consistently affordable.
That does come "at a cost" though: Plusnet's plans don't have particularly high data allowances, and there are no voice call quality-improving features. It doesn't offer 5G services, either.
So how can you judge this company? Read our Plusnet Mobile UK mobile network review below, to find out about its coverage, and how cheap it really is.
Plusnet's Mobile Review: Not for data hoggers
While there are several perks to Plusnet Mobile's SIM-only plans, their plans are lacking in some areas too. Let's start this review with the negatives - and one of the biggest negatives is the Plusnet data allowances.
Frankly, if you're a high-end data user, then you'll want to skip right past Plusnet. A better choice for you will probably be an unlimited data plan from a network like Three or Vodafone.
The reason is because Plusnet have a maximum data allowance of 30GB per 30 days. They don't do unlimited data plans, so if you're likely to be using more than 30GB a month, try another provider.
Does Plusnet Mobile support WiFi Calling?
Another slight negative to be aware of, is that Plusnet doesn't support Wi-Fi Calling, which allows you to make calls via a Wi-Fi network.
You can use your phone's settings to do it though, but it's not quite the same, from a technical point of view. Find out more about WiFi Calling plans here.
Plusnet Mobile doesn't support VoLTE, which lets you make calls on a 4G network even when there is no signal. Some customers are asking when it will be added, but there is no official reply yet. If you need VOLTE then try a network like Three - read our Three Coverage review here. Three are one of the "big four" networks to support VoLTE.
Does Plusnet Mobile have data rollover?
Another thing Plusnet Mobile also lacks data rollover, a feature that some other networks offer. But you don't really need it anyway, because all of Plusnet's plansa re now 30-day rolling contracts. If you don't like the contract or don't have enough / are using too much data, then just change your plans. More on this later.
Does Plusnet sell handsets?
Being truly SIM Only, Plusnet doesn't sell its own handsets, so customers need to check with their current provider to see if their existing phone is compatible with the Plusnet Mobile network. If you are looking for a handset contract then check out somewhere like Foned.
Plusnet Mobile Review: The good bits
The good news is that Plusnet offers SIM-only plans with decent data allowances for light users and their prices are cheap. Think of them as a no-frills network.
These SIM-only deals come with an unlimited amount of texts and minutes, like pretty much all SIM only plans now, but don't come with overly generous data allowances. If, like me, you're a light user of bandwidth then this won't matter, and frankly why should you pay more for something you don't use?
Luckily, Plusnet also provides handy bolt-ons for users who need more data and/or want to use the data more often. While Plusnet's SIM-only plans lack decent data allocations, they do come with plenty of extras, including security allowances, call minutes, and more.
When will Plusnet support 5G?
At the moment, that's not known. There are no plans for 5G to come to Plusnet, but this may change. When it does, we will update you here.
EE, who own Plusnet, of course do support 5G and you can read our EE network and coverage review here.
Like all the "Big Four" networks, EE have a decent 5G network, but it is out of bounds to Plusnet subscribers currently.
This is quite a big negative if you want 5G. A lot of areas of course don't have 5G, but if you're in an 5G-enabled area then consider a 5G SIM Only plan instead from one of other networks/providers.
Some SIM-only plans don't feature 5G, which is crucial for businesses and consumers alike. Plusnet Mobile is still a good option for people looking for a cheap plan with good coverage.
If you want a) a cheap network and b) 5G coverage, then the best bet, in our opinion, is to consider a switch to SMARTY.
How fast is the Plusnet network?
Plusnet's network is run by EE and uses their 4G network. By some measures, EE is quite fast for 4G, and that's before you consider EE's 4GEE upgrade scheme which promises faster 4G speeds. In fact, EE is widely regarded as having the fastest 4G network in the UK.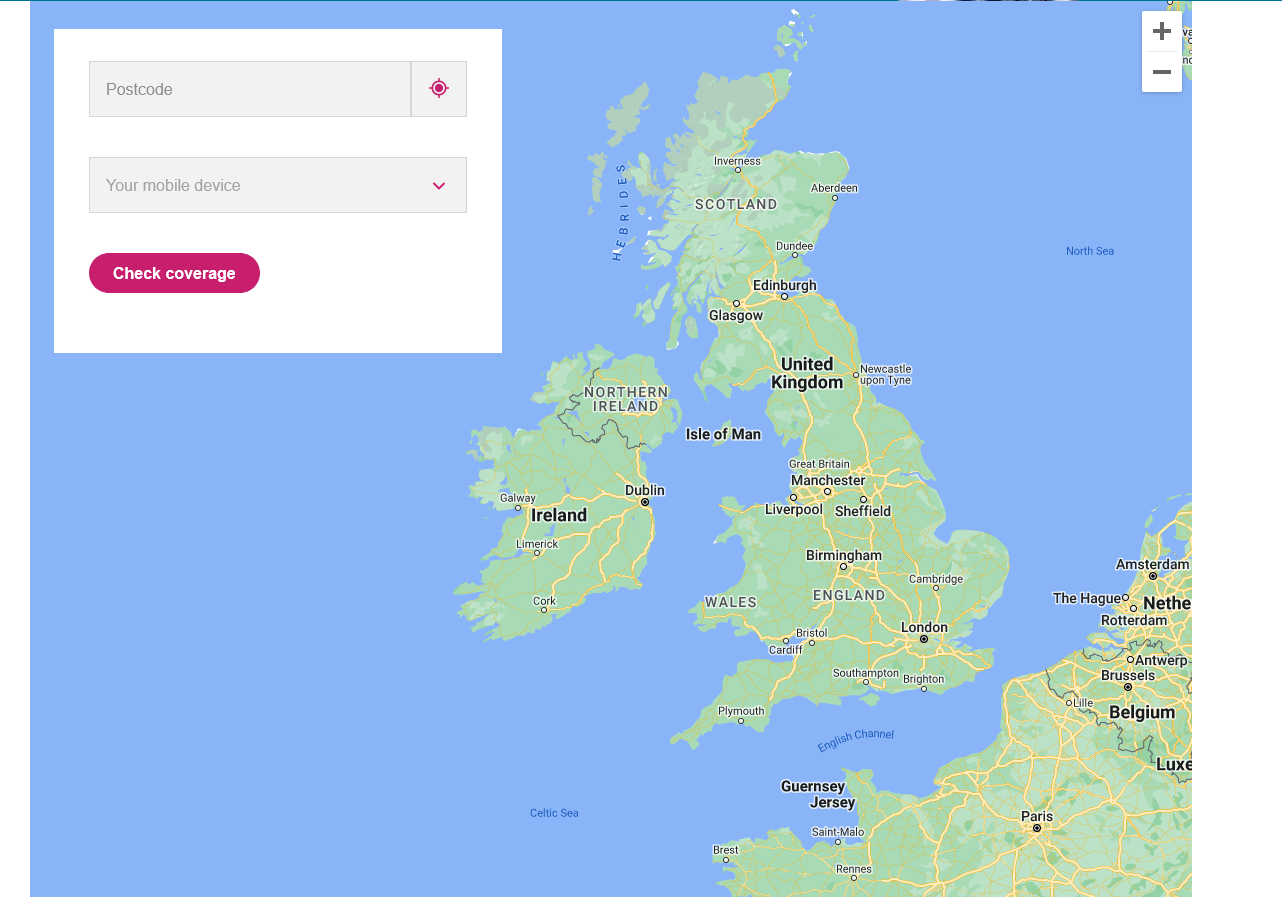 As there is no 5G with Plusnet yet, then you don't need to worry about EE's slow 5G speeds or problems with the 5G spectrum. Phew!
You can read about 4G speeds on the EE network here in this BBC article, which according to Ofcom have the fastest speeds around. That's a big plus; as part of the EE and BT Group, you as a Plusnet customer are also getting access to those same high speeds.
Plusnet Review: What about tethering?
Yyes, you can tether data with Plusnet, but you need to be aware of the data caps. Aside from the data caps, Plusnet offers a Smart Cap feature that limits the amount you can spend on additional data.
As for the data allowances, they are not high enough for high-level users.
Those who use their SIM plans for work or business purposes will need data allowances of several hours a day. Those who use it for social networking, streaming music, and browsing the internet will need more than that - check out our network coverage review of VOXI if you're a big social media user.
However, there is a way around all of this... Fortunately, there are many apps and services that offer tweaking options to increase your data allowance.
A lack of features (that you don't need?)
The UK mobile network Plusnet doesn't have voice call quality improving features yet, but it has a great 4G coverage and competitive pricing. The network also offers a free app that lets you check your bill, see data, and manage your spend limits.
Although giffgaff has a good selection of plans, that particular mobile network doesn't offer voice call-improving features. However, it does have a 4G and 5G network. This means that your calls will be clearer and you won't run into cellular blackspots. This will benefit you when you make international calls. You can even find 4G hotspots inside your home, and use WiFi Calling to stay connected.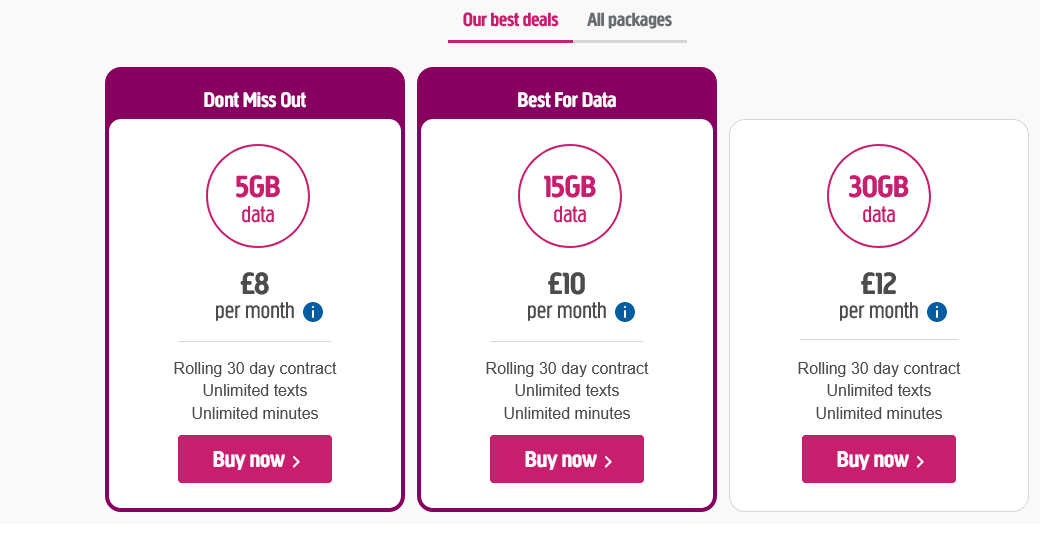 Can I get Plusnet in my area?
As a user of BT Mobile's network as well as EE's - they are all the same family of companies - Plusnet Mobile uses this network which promises 99% of UK coverage. So to avoid confusion, that's Plusnet, EE and BT Mobile all owned by the same company. :)
The best way to see if Plusnet works in your area, is to check the Plusnet coverage checker website. Or you can also check the BT Mobile one, which is the same.
Plusnet Review: Cheap and cheerful?
EE is one of the biggest mobile networks in the UK, and it's difficult to beat Plusnet's flexible plans. You don't need a credit check and you can cancel any time as they are on a rolling 30 day basis.
However, there are some advantages to Plusnet. While it lacks the speed and extra perks of rivals, it does have a much better network than other operators.
What about roaming with Plusnet?
Plusnet does not offer inclusive roaming beyond Europe. This is required by EU law, so in other words you don't get any extra roaming or international minutes beyond the basics.
If you need roaming, then consider Lycamobile, or Vodafone.
Vodafone's UK mobile network has a long history, and it's one of the most popular in the rest of Europe. Its 4G LTE signal covers 99.9% of the country, but 5G coverage is still patchy. Vodafone won the 5G spectrum auction a few years ago, so they became the second UK mobile network to offer 5G. Users can use unlimited 5G data with Vodafone's SIM only plans - view our Vodafone network coverage review here.
EE was one of the first UK mobile networks to offer 5G plans and still holds the title of UK's largest 5G network. Its other benefits include Swappable Benefits, Apple Music and BT Sport access, and no extra charges for using data outside the UK. Plusnet Mobile UK mobile network doesn't offer 5G services or any of these other perks that owner EE does, the only option you have is: you can upgrade to a higher-end plan for more data.
If you're looking for 5G SIM plan service, you'll need to choose a mobile network that offers it. In the UK, the biggest networks support 5G in sixty towns and cities, and Plusnet doesn't offer any services in those cities. If you need a high-speed internet connection, however, you should choose one of the bigger networks. These networks are not the fastest, but they have made progress in recent years.
TIP: Read our Three network & coverage review
Plusnet Mobile Review: Conclusion
Plusnet is a cheap network, that is perhaps somewhat neglected by its owner, BT Group. Increasingly they have pushed the broadband side of Plusnet, and only offered SIM Only as what seems like an afterthought. The reason is because their rivals, like Sky Mobile or Tesco Mobile, are pushing into the same territory and chasing the same customers.
If you only need a good reliable network and 30-day rolling contracts without a credit check, then Plusnet are great. If however you want 5G or roaming, then shop elsewhere.