Reasons to choose a SIM Deal for Lycamobile:
Cheap deals on Lycamobile SIM Only are a great way to save money, particularly if you're a frequent international traveller or caller.
Lycamobile offers you a variety of benefits where other networks do not. The coverage of the Lycamobile network in the UK means it reaches 95.9% of the country, you can make and receive free nationwide calls, and there are data plans to suit any budget.. The best part? There's no contract, so you can cancel any time. In other words, since the SIM deals aren't locked to a specific time period, you can keep them for as long as you want without incurring a high monthly fee.
The other alternative network to Lyca, is one you have probably heard of already: Lebara Mobile. They also specialise in international calling and each Lebara SIM Only plan comes with a certain amount of free international calls.
How much of the UK does Lycamobile cover?
With over ninety-five percent coverage in the UK, Lycamobile is an excellent choice for a prepaid mobile plan.
What network does Lycamobile use in the UK?
Lycamobile is what's called an MVNO, or to put it another way, it relies on the O2 network's towers to provide coverage in more locations. They don't have their own network. The Lycamobile network coverage checker will show you the signal strength, and details about indoor and outdoor coverage.
Lycamobile's coverage checker is a useful tool to find out how well your phone/signal might work in your area - but it may not be truly accurate. For the best reviews of Lycamobile, check our Lyca netowrk & coverage review.
Does Lycamobile SIM Only have 5G?
The 5G network is the next generation of networks and offers faster data speeds than any other service. It's also better at penetrating walls and passing through solid objects. It is also faster than 4G, so you won't have to worry about video buffering or dropped calls.
Since Lycamobile switched to also using 5G, customers have reported a smoother gaming experience. Although its coverage is not the best, it's still a great choice for a prepaid mobile plan.
But don't worry, if you live in a non-5G area then you can still get 4G with Lyca.
Why not compare all 5G SIM only deals here, including for Lycamobile, to get the best monthly offer?
What else does Lycamobile offer?
Lycamobile recently launched a new online money transfer service called Lycaremit, which allows users to send and receive funds from over 50 countries. You don't need to be a Lycamobile customer to use it.
Funds can be collected via mobile wallet, cash collection services, and banks. Digital economies have slashed the margins of MVNO and MNOs. Therefore, it's important to compare the coverage of the two services before choosing which one to choose.
Does Lycamobile require a credit check?
No. Lycamobile has many SIM-only plans that don't require a credit check.
The best SIM Only deals for those with bad credit are their 30-day plans which come unlimited UK texts and minutes, as well as international calling and data allowances.
Lycamobile famously offer a £1 a month plan, and although it's a 30 day rolling contract, it will go up to £4 a month after the 4th month. This offer is for new customers only too, sadly. It's called the Saver Plan and if you're after a dirt-cheap SIM only deal, you cannot beat it.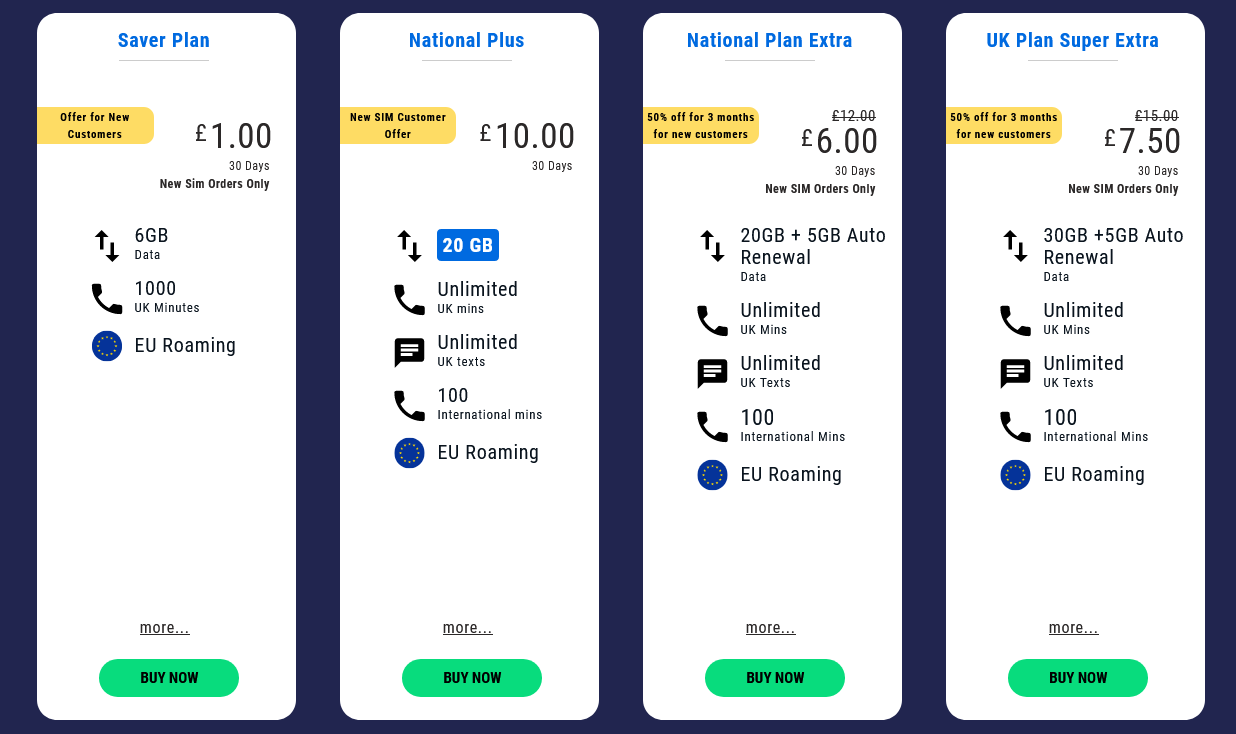 Although Lycamobile's UK network coverage is very good, it may not be the best choice for all users. This Lycamobile review will highlight the benefits and drawbacks of the mobile virtual network, as well as the type of user best suited for it.
The best way to find a monthly SIM deal to suit you, is to compare ALL of the SIM only plans in the UK. This means for all networks, and for all types, eg 4G, 5G, and so on.
Lyca SIM Only: unlimited data
Lycamobile operates on the O2 network which means that you can get very good data transfer speeds. And Lycamobile also offer an unlimited data plan, for £30 a month.
All of their plans are 30-day rolling contracts so don't require a credit check at the time of writing. If you are in the market for unlimited data deals then compare all our unlimited data plans here.
Will my phone work with a Lyca Mobile SIM Only?
It should do. You can check your phone's compatibility with Lycamobile on the company's website. Basically, most GSM unlocked devices should work. There are several plans to choose from, including unlimited nationwide talk and texts. You can also choose unlimited international calling to more than 75 countries. If you're planning to switch to Lycamobile, you should know that it's a prepaid plan.
Once you sign up for the Lycamobile plan, you'll need to purchase top-up credit to activate additional features. The bonus credit will be added to your account after 30 days. Lycamobile charges a 5% Service Charge for all purchases made on its website. Lycamobile's free unlimited nationwide calls and texts plan includes international calls, but only when both numbers are not roaming.
You can purchase a Lycamobile SIM card online or from a retailer near you. They are available at various retail locations, including newsagents, supermarkets like ASDA and Tesco, and local corner shops. You can also use an online store locator to find one in your area. Once you've made the decision to get a Lycamobile SIM card, you'll be happy with the results.
Reasons to choose Lycamobile SIM Only
Can cancel any time, all contracts are 30 days
Plans from £1 a month, but read the smallprint
Great for international calling
Well reviewed, rated 4.5 out of 5
What about PAYG SIMs?
Lycamobile offers Prepaid and SIM only plans. For a small monthly fee, customers can choose from seven 30-day plans with unlimited data. The cheapest plan is called the Unlimited 12 plan, which costs £12 for 2GB per recharge. There are also unlimited data plans with 10GB for £20. These plans are a great value for money in the cheap Prepaid space.
If you need data only, and no included minutes or texts, then check out our data-only SIM only deals here.
Is Lycamobile only for those who call abroad?
No!
The company has gone to great lenghts to appeal to a wide range of customers. It now offers a family plan, which includes up to 10GB of high-speed data per month and unlimited talk and text to 60+ countries. However, users should note that Lycamobile plans do not allow them to use mobile hotspots. Despite these limitations, Lycamobile's plans are still competitive.
They also offer refurbished smartphones via their eshop. So if you're looking for a cheap international mobile plan, Lycamobile may be right for you.
Unlimited data plans are ideal for heavy mobile users and tethering. In addition, smartphones and tablets aren't the only data hogs, and unlimited plans will let you use them without any limitations. Big apps like games and video streaming will use up more than 1GB of data.If you want unlimited social media data, then consider a comparison with VOXI SIM only too.
Unlimited data plans can be an absolute must for heavy mobile users, since they can consume a lot of data. Whether you're using them to stream YouTube videos or downloading big games, you'll want to be sure you're able to use them on any device you have access to.
The plan offers unlimited texts, minutes, and data across Europe. It also supports 5G and tethering. The company also offers plans that include unlimited data on mobile broadband devices. In addition to unlimited data plans, you can also buy a data SIM that only gives you data, rather than minutes or texts.
What countries can I call with Lycamobile?
With a contract-free SIM card, you can make calls and text messages for unlimited minutes, texts, and data. You can use these minutes to call any mobile in the world, including Bangladesh, Australia, and Mexico. You can also call landlines in Argentina, Costa Rica, Japan, Morocco, and the Dominican Republic. You can also make calls to other Lycamobile subscribers, too.
You can choose between a few different plans. The basic UK Plan Smart plan provides 3GB of data, 1000 minutes in the UK, and 100 minutes per international call. The All In One 10 SIM provides coverage to 50 countries and you can also choose a plan that is specific to a country. The company also offers special deals for new customers. You can take advantage of these discounts for a while by using the Lyca Globe SIM.
Conclusion: Lyca Mobile SIM Only plans
Depending on your preferences, Lyca Mobile may be the best option for you. You can choose a PAYG plan to bundle UK minutes, text messages, data, and international calls.
Lyca offers the most comprehensive coverage and the cheapest dedicated plans to many countries around the world. As the largest MVNO in the world, Lyca has plans to suit everyone. This is ideal if you are traveling frequently, or if you want to use your mobile for business purposes. They are also well-reviewed and liked by their customers, with an average Trustpilot rating of 4.5 out of 5.
Cheap Lycamobile SIM-Only Deals: Overview
Lycamobile Tariff Features
🔥 No. of Good Reviews for Lycamobile
45+
🔥 Average Lycamobile Tariff
£12 a month
🔥 Avg. Contract Term
6 months
🔥 Typical Data Allowance
23 GB
🔥 Number of Unlimited SIM Plans
5
🔥 Lycamobile Credit Check
Not needed
🔥 Accepts UK Customers
Yes
In trying to locate SIM Only deals for a range of networks in the UK, not just Lycamobile, we've weighed up the pros and cons of each one. If you're still unsure if Lycamobile is right for you then check our summary below of today's best SIM deals for Lycamobile. If you still need help, then we suggest to read our FAQS for Lycamobile SIM deals below, or you can always get in touch with the SIMOnly.Deals team on socials.
FAQs for Lycamobile SIM deals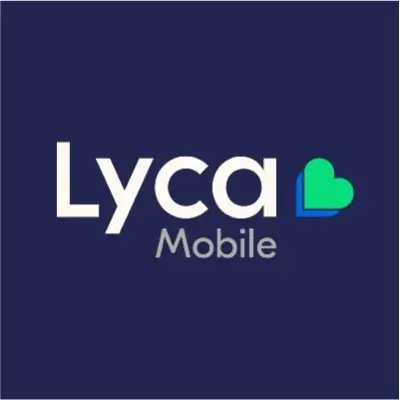 What is the best SIM Only plan for Lycamobile?
Currently the best Lycamobile SIM-only plan costs £10 giving you unlimited minutes, unlimited texts and of course unlimited data. With Lycamobile you can also set a price cap.
Can I get 5G data with Lycamobile?
It depends, 5G SIM deals on Lycamobile are really popular so make sure you get enough 5G data to cover your needs.
How much can I save with Lycamobile 30 day SIM only?
It of course depends on what phone you would have bought. But with a Lycamobile SIM Only plan or contract over 30 day, you can of course cancel any time and switch. You are not tied in with Lycamobile 30 day deals.