Reasons to choose a SIM Deal for Talkmobile:
Talkmobile isn't one of the big players with huge marketing budget like its rivals. But that doesn't mean it's not worth a look - in fact, we love Talkmobile here at SIMOnly.Deals.
So, if you are looking for the cheapest Talkmobile SIM Only Deals in the UK, then you have come to the right place. Talkmobile, formerly called TalkTalk Mobile, offers similar coverage to its competitor Vodafone but at a lower price.
In addition, Talkmobile plans usually include unlimited minutes and texts. They are also compatible with all mobile handsets. However, you should know that Talkmobile will increase the amount you pay every so often, in line with the cost of living.
Talkmobile's 1GB, 30-day plan is the cheapest
While Talkmobile's 1GB, 30-day SIM only plan is the cheapest UK SIM only deal, you should be aware that you won't get that much data. There are several cheaper UK SIM only deals from other networks, including iD Mobile and Voxi.
Whether you need more data or don't need unlimited data, these options are worth considering. Talkmobile offers many plans with no credit check and no monthly spending caps, including unlimited texts and calls. In addition, Talkmobile has a comprehensive inclusive roaming scheme and permits tethering of your data allowance. But there are some important limitations, including no WiFi calling or data rollover.
What are the downsides of talkmobile?
The only downside of Talkmobile's plan is that there is no customer rewards programme. Moreover, you can't rollover unused data onto another contract.
However, it offers good value for money, and the company offers various plans that come with roaming allowances. The best part is that all Talkmobile plans are valid across the UK, and even abroad. The company's network covers 41 locations across two zones.
Although Talkmobile's 1GB, 30 day plan is the cheapest UK SIM only deal, there are many other UK networks that offer data-only SIMs. Make sure to compare different plans and prices from different networks to find the best deal. This way, you'll be able to get the most value for your money. There are also different data plans from different networks and you can choose the one that suits your needs.
he highest allowance on a Talkmobile plan is 50GB, but you'll be fine with that if you don't need unlimited data. And despite Talkmobile's rather sloppy reputation - mostly due to its relationship with TalkTalk - the plan is affordable, offering decent value for money and no credit check.
When it comes to choosing a SIM only deal, a little research can go a long way. Major companies offer big discounts around certain times of the year.
For example, around Black Friday and Cyber Monday, major companies try to sell as many contracts as possible during the festive season. So it's worth checking out when the best deals are available. If you don't want to risk losing your data, consider a SIM only plan from your current network.
It's true, no unlimited data
It's worth mentioning that Talkmobile doesn't offer an unlimited data option. Their 30-day SIM only deals come with data limits, so they are not suitable for heavy data users. However, they do include unlimited minutes and many extras. You can change providers after 30 days if you want to switch networks. But, if you don't need unlimited data, this isn't the plan for you.
And they don't require a credit check either, which is a plus if you have bad credit.
The network of Talkmobile is not a very high-end one, but it does have excellent coverage. This is because it uses the Vodafone network, which is second in the UK only to EE's. It does not have 5G, but this shouldn't be a problem for the average user. While you won't be able to download content as fast as someone on a network that supports 5G technology, it will still be faster than what you can get with 4G.
Talkmobile is a low-cost mobile network owned by Vodafone. It uses Vodafone's network to provide coverage in 99.9% of the country. It's a good alternative to other low-cost operators, but it does not offer unlimited data. Talkmobile's monthly rates are lower than those of other networks. You can get a cheaper SIM only plan by avoiding contract deals. Just remember that Talkmobile's SIM only plans and offers don't include unlimited data. If it's 5G you want, then check out the latest 5G SIM Only deals here.
What network powers TalkMobile?
Despite the fact that Talkmobile's service is provided by Vodafone, the price of Talkmobile's UK SIM only deals is cheaper than that of a similar deal with Vodafone. However, you'll be missing out on the benefits of Vodafone's 5G network, the VeryMe Rewards programme, and Vodafone's high-street stores for customer support queries. This is because, Talkmobile only offers online support, so you'll have to deal with a virtual support team if you have any problems. That doesn't bother us at all, but it might you.
The first thing you should know about Talkmobile UK SIM only deals and offers is the data allowance.
A 1GB 30-day plan can be had for just £5 per month, which is one of the cheapest full-stop SIM only plans on the market. However, it is best suited to light users as its data allowance is limited. The second best option for a small amount of data is the 6GB plan, which costs £8 per month.
Will Talkmobile SIM only work with my phone?
If you are looking for a SIM Only contract with unlimited texts and minutes, you've come to the right place. Talkmobile SIM Only Deals are available for a range of mobile handsets, and are available on a rolling 30-day contract. Customers can choose from a range of tariffs, ranging in price from £5 to £12.
Most Talkmobile SIM Only contracts come with a data allowance of 2GB, which is quite low. Consider getting an unlimited data SIM Only plan if you use a lot of data.
Talkmobile's network reaches almost every part of the UK, and the service is available on all major mobile handsets. The service is supported by 99% of the UK population. In addition to its SIM-only deals, Talkmobile also offers 4G coverage. Users are assured of the same 4G and 5G speeds as those offered by rival networks. To check Talkmobile coverage, visit the official site.
Most Talkmobile UK SIM Only Deals are compatible with all mobile handsets. However, some of these plans may not be suitable for heavy users. These SIMs usually have low data limits and are best suited for light users. However, they come with free calls, texts, and basic extras. However, they do not come with unlimited data or family plans, or discounts if more than one SIM is used.
How do I port my number with Talkmobile?
There are no minimum contract terms with Talkmobile. Customers can sign up for SIM Only Deals and offers as often as they like. Talkmobile also allows customers to keep their current phone number if they want to... Talkmobile requires that users have a PAC Code, which can be obtained by visiting the mobile network's website or by sending a text message to 65075. When signing up for a new contract, make sure to read the terms and conditions carefully.
While Talkmobile UK SIM Only deals are compatible with all handsets, you should remember that some contracts will require a credit check. Credit checks are generally necessary only on 12-month plans or when purchasing a smartphone on a contract. However, if you opt for a SIM Only contract for 30 days, you can get a SIM only deal without a credit check. Then you can sign up for Talkmobile UK SIM Only Deals and offers today!
What about pesky price increases?
Increasing your monthly payments on a mobile phone contract isn't uncommon. Talkmobile is one company that regularly increases its prices. In April, the company increased the prices of its plans by 4% in line with the CPI. Three, Virgin Mobile, now called Virgin Media, and EE followed suit, boosting their monthly payments by 3.9%. The RPI was at 7.8%, so these increases are in line with the CPI.
Three, meanwhile, is pushing through massive price rises on pay-as-you-go customers. Call costs will increase by up to 250%, a further blow to lower income households. Text messages will cost 50p more, and data will increase to ten pence per megabyte. Both of these increases are a blow to the pocket of low-income households and the elderly. But there's more to the price rises.
While providers are increasing prices in line with the RPI rate each year, it's best to remember that you can't predict the rate of inflation one year from now.
The best way to avoid a price increase is to keep track of CPI and RPI. These are the two main measures used by providers to increase prices. By keeping track of these figures, you'll be able to decide if you'd like to continue to pay your monthly bills.
Cheap Talkmobile SIM-Only Deals: Overview
Talkmobile Tariff Features
🔥 No. of Good Reviews for Talkmobile
156+
🔥 Average Talkmobile Tariff
£10 a month
🔥 Avg. Contract Term
4 months
🔥 Typical Data Allowance
22 GB
🔥 Number of Unlimited SIM Plans
3
🔥 Talkmobile Credit Check
Not needed
🔥 Accepts UK Customers
Yes
In trying to locate SIM Only deals for a range of networks in the UK, not just Talkmobile, we've weighed up the pros and cons of each one. If you're still unsure if Talkmobile is right for you then check our summary below of today's best SIM deals for Talkmobile. If you still need help, then we suggest to read our FAQS for Talkmobile SIM deals below, or you can always get in touch with the SIMOnly.Deals team on socials.
FAQs for Talkmobile SIM deals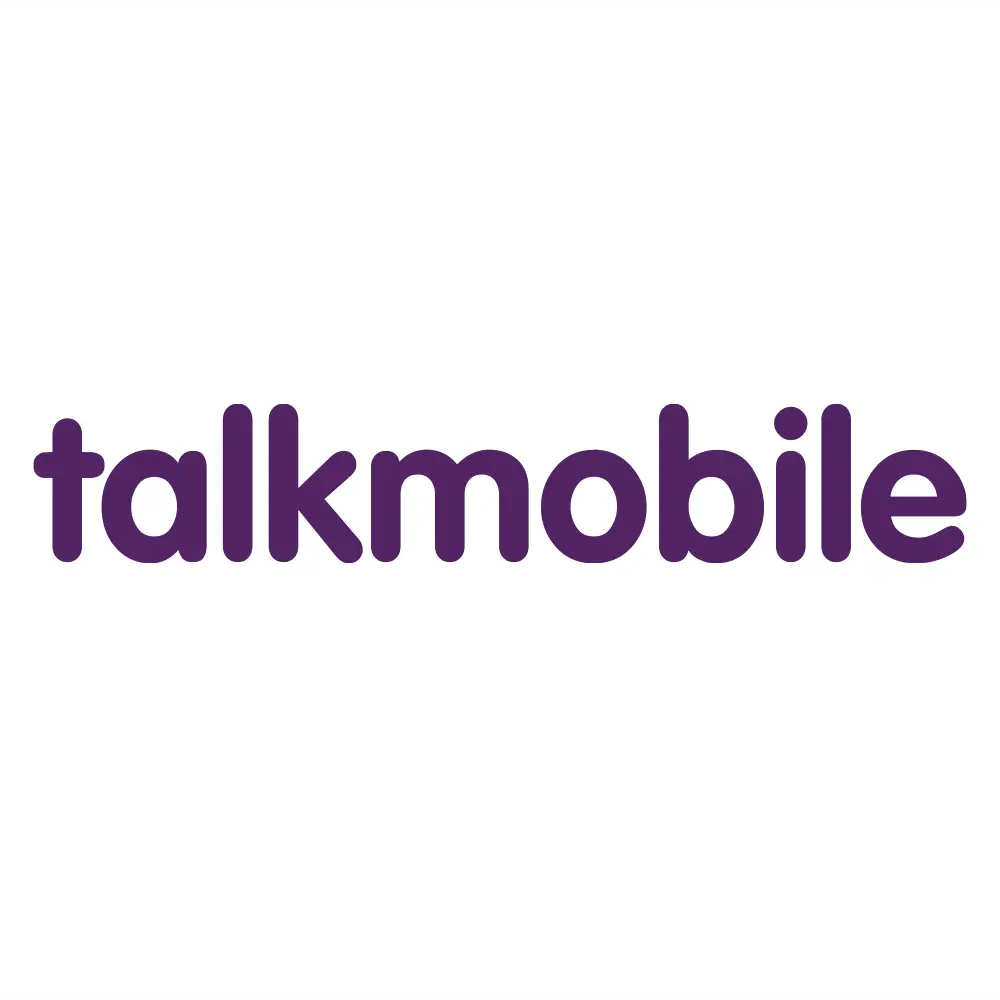 What is the best SIM Only plan for Talkmobile?
Currently the best Talkmobile SIM-only plan costs £6.99 giving you unlimited minutes, unlimited texts and of course unlimited data. With Talkmobile you can also set a price cap.
Can I get 5G data with Talkmobile?
Yes, 5G SIM deals on Talkmobile are really popular so make sure you get enough 5G data to cover your needs.
How much can I save with Talkmobile 12 month SIM only?
It of course depends on what phone you would have bought. But with a Talkmobile SIM Only plan or contract over 12 month, you can of course cancel any time and switch. You are not tied in with Talkmobile 30 day deals.