Reasons to choose a SIM Deal for BT Mobile:
If you're looking for the best monthly contract SIM-Only deals, then BT Mobile could be the best choice for you. BT Mobile offers a range of contracts at affordable prices. You can choose a plan that's flexible for your family, one that offers unlimited calls and texts or one that lets you enjoy features like Wi-Fi calling and VoLTE.
BT Mobile are actually owned by EE and use their network. There's also 5G available now, thankfully, unlike with the other company they own (Plusnet) who only have 4G SIMs currently.
Is there much difference between EE and BT's offering? Read on to find out.
BT Mobile: Flexible SIM-Only plans for families
The BT Mobile Family SIM subscription was designed for families and offers a variety of flexible and discounted options. The contract can be used up to five members of the family, and each member can have as many SIMs as they wish. It can also have a spending cap on all mobile tariffs, and BT Mobile also offers SIM only plans with up to 100GB of data per month.
The BT Mobile Family SIM deal allows family members to use one contract with one bill and one point of contact. It allows family members to add or remove family members at will. Family SIMs can also be used with tablets and are a great option for couples using 3G/4G tablets.
The BT Mobile Family SIM subscription is available in a variety of different packages, from 4GB to 100GB per person. All packages are easy to manage and you will only have one monthly bill. BT Mobile provides unlimited data per person in addition to BT Sport access and access to over 5 million Wi Fi hotspots around the world.
The BT Mobile network is primarily built on EE's 3G/4G networks. This network is available in 160 locations across the UK. Its 5G service is also powered by EE's network. BT Mobile doesn't offer any pay-as you-go plans.
Customers of BT Broadband get a £5 monthly discount when they purchase a family plan. This discount is available for Family SIM plans, SIM-only deals, and Pay Monthly deals. The customer must be a BT Broadband subscriber to qualify for the discount.
BT Mobile offers unlimited calls, texts and data
BT Mobile SIM Only Deals give you cheap voice call minutes, texts and data on a 24 monthly contract. BT is a multinational telecoms company that provides a range of services, including broadband connections for your home, television and IT services. There are many SIMs available to suit different needs, including some that allow unlimited data, text messages and calls.
BT Group's subsidiary, BT Mobile, is responsible for BT Mobile. It uses the EE network but operates independently from EE. It offers SIM-only family plans and discounts for customers of BT Mobile. You can upgrade your monthly allowance as and when you want without having to sign up for a new contract.
Is BT Mobile a good network?
There is no dedicated Trustpilot page for BT Mobile, but there is one for BT.com in general here. It's got bad reviews - but is that fair? Perhaps we need to look for specific BT Mobile coverage & reviews to find out.
BT Mobile SIM Only Deals are a great way to get unlimited texts and calls if you're not sure if a mobile plan is right for you. They offer a range of plans that can be compared with other networks. The plans typically come with a monthly data allowance, and they vary based on which plan you choose.
BT Mobile SIM-Only Deals allow you to roam as many times as you wish. You can use your minutes and texts in as many countries as possible, up to 15GB total. BT also offers a Travel Data Pass, which lets you use 500MB of data for £6 a day in certain countries outside of Europe. Another benefit of BT Mobile SIM-Only Deals is that your existing phone number can be kept.
As above, Plusnet Mobile are a reasonably cheap choice if you don't need 5G. Run a price comparison on all Plusnet SIM plans here.
BT Mobile also offers a variety of discounts. For example, if you subscribe to BT Broadband, you can get a £5 discount if you choose a BT Mobile SIM with unlimited data. BT Mobile also offers a Family SIM plan, which gives you 20% off the total cost of multiple SIM cards.
BT Mobile offers SIM only plans with unlimited text and phone calls. Most of them also have unlimited data. These plans are available on 12-month contracts or 24-month contracts. If you are a sports fan, these plans can include a free BT Sport App.
BT Mobile offers a Travel Data Pass
If you travel often to several European countries, you may want to take advantage of a Travel Data Pass SIM only deal from BT Mobile. This deal allows you roam as if you were at home and gives you up to 15GB data per month. It also includes a Travel Data Pass, which entitles you to 500MB of data every 24 hours in certain countries outside Europe. In addition, this deal also allows you to use data for tethering. Read the smallprint because it only covers certain countries.
The Travel Data Pass allows you to use your data allowances when abroad, including roaming in 47 EU countries. It also includes a data roaming limit, which will alert you if you exceed your data limit. You can also use your data in other countries such as India, Mexico and Thailand without restrictions.
BT Mobile also offers additional benefits for families with children, such as a 20% discount on Family SIM cards. The bill for the entire family is combined, making it easy to manage the cost. The Family SIM includes parental controls and content settings that can be easily managed on each sim.
BT Mobile's Travel Data Pass SIM only deal is one of the best deals on the market for travellers. The plan has a 12 month contract and includes a free £5 every month. It also has great coverage, since BT uses EE's infrastructure - view the coverage map here.
EE / BT have the best 4G coverage of any network. And it comes with free access to more than 5 million Wi-Fi hotspots. The only network that comes close in terms of speed, rather than reliability, is the Three network.
There are nine smartphones available on the BT Mobile network, if you don't want to go SIM only and prefer to buy a handset too. However, you must remember that some of the phones are older models and you won't find any 5G models. BT offers a limited number contract phones. However, you can always switch to a new plan each month.
How do I switch to BT?
Although switching mobile networks can seem complicated, it is possible. First, your current mobile network needs to provide you with a PAC code, which you can get online or by texting the number PAC to 65075. Secondly, you can sign-up for a new SIM-only deal through BT Mobile's site. It will be much easier to provide your PAC Code.
Once you have signed up online, BT Mobile will transfer the number to the new network. If you sign up online, BT Mobile will usually schedule the transfer to take place the next working day.
Easy!
BT Mobile offers Wi-Fi calling and VoLTE
BT Mobile has expanded its network to include Wi Fi calling and VoLTE. This means that you can call your loved ones from anywhere in the world, and can send and receive text messages without requiring a data connection. This new service can also be used in conjunction with the existing SMS and dialler apps.
If you're planning on using a tablet, a data-only SIM deal will be more suitable. You can also enjoy free access to five million UK wifi hotspots. BT Mobile plans include a BT virtual rewards card, which is basically a prepaid Mastercard.
Wi-Fi calling is now available on most UK networks, but it's important that you note that not all networks offer it. Make sure your handset is up-to-date to make the most of this feature. BT Mobile handsets will automatically choose the highest bandwidth available to them. Normally, wi-fi and 4G will be used first. However, if you're in an area where there is no 4G coverage, your handset will automatically switch to 3G or 2G. This will enable you to take advantage of faster speeds, as well as higher call quality.
BT Mobile has added Wi-Fi calling to its SIM Only deals. The network is constantly improving the coverage of its network. You can make calls and send texts from many locations thanks to the most recent improvements in speed and coverage. With the latest 4G technology, you can talk with your loved ones in many different ways.
VoLTE technology also allows you to make Wi-Fi phone calls from your mobile network. To make Wi-Fi calls, make sure to check your network settings. The majority of phones are equipped with this feature, but some older models do not.
Cheap BT Mobile SIM-Only Deals: Overview
BT Mobile Tariff Features
🔥 No. of Good Reviews for BT Mobile
290+
🔥 Average BT Mobile Tariff
£10 a month
🔥 Avg. Contract Term
3 months
🔥 Typical Data Allowance
16 GB
🔥 Number of Unlimited SIM Plans
5
🔥 BT Mobile Credit Check
Not needed
🔥 Accepts UK Customers
Yes
In trying to locate SIM Only deals for a range of networks in the UK, not just BT Mobile, we've weighed up the pros and cons of each one. If you're still unsure if BT Mobile is right for you then check our summary below of today's best SIM deals for BT Mobile. If you still need help, then we suggest to read our FAQS for BT Mobile SIM deals below, or you can always get in touch with the SIMOnly.Deals team on socials.
FAQs for BT Mobile SIM deals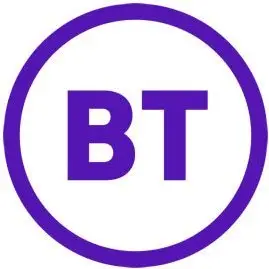 What is the best SIM Only plan for BT Mobile?
Currently the best BT Mobile SIM-only plan costs £10 giving you unlimited minutes, unlimited texts and of course unlimited data. With BT Mobile you can also set a price cap.
Can I get 5G data with BT Mobile?
It depends, 5G SIM deals on BT Mobile are really popular so make sure you get enough 5G data to cover your needs.
How much can I save with BT Mobile 30 day SIM only?
It of course depends on what phone you would have bought. But with a BT Mobile SIM Only plan or contract over 30 day, you can of course cancel any time and switch. You are not tied in with BT Mobile 30 day deals.