Reasons to choose a SIM Deal for Sky Mobile:
With a deal from Sky Mobile SIM Only, you can get more than just the standard 4G speeds. Sky Mobile also offers 50GB of 5G data and flexible contracts. It is available for both Sky TV and non-Sky TV customers, too.
Read on for more information. We also look at its credit check policy. In short, if you like the service, Sky Mobile is the way to go. Be aware that the benefits are not exclusive to Sky TV customers either!
Sky Mobile's 5G SIM Plans explained
Sky Mobile has launched its new 5G network across the UK, and the technology will initially be available in 21 cities.
Customers with a Sky VIP contract can get the upgrade for free. This membership rewards you for being a long-term customer and also gives you access to exclusive events. The new 5G service will offer buffer-free video streaming, extremely low latency, and download speeds of up to 1 Gbps.
If you are looking for a 5G SIM only plan, then compare all our 5G deals here.
Sky Mobile has a range of extras available for its customers, including tablet plans. The tablet plans will require you to purchase a new tablet. You can also enjoy data rollover in the form of Sky Piggybank, and call recorder benefits. This network also offers more extras than some of its rivals. It also offers 5G on both pay monthly and SIM only plans. You can even get the 5G add-on without extra cost.
The Sky Mobile 5G service will be available in limited areas from November 2022. The service will come with unlimited calls and text messages. Users can also access unlimited video and Sky apps.
Those looking for a cheaper option should consider Sky Mobile's 4G service if you must stick with Sky - or if not, then consider a SIM plan from Plusnet instead as they're a bit cheaper. There is no 3G network in the UK after 2023, as it's officially closing, so we dwon't review that part of Sky Mobile.
While the network is somewhat behind other networks, Sky Mobile's 4G coverage is very broad and you can get it anywhere in the UK. Read all our network coverage reviews for Sky Mobile (UK) here.
How much does Sky Mobile cost?
The cost of 5G also plays an important role. If you're using 5G to download and stream content, you will use more data than if you're just browsing the web. However, the downside to this feature is that you may run out of data faster than with 4G. You should check your data allowance before choosing a network. Then you'll be better prepared for the cost of 5G.
When comparing Sky Mobile's 5G speeds to other mobile networks, it's important to keep in mind latency. Latency is a measure of how long it takes the network to respond to a request. The faster a network responds, the less likely you'll experience latency.
Latency is a problem, and is often the cause of minor lag in online games. In comparison, 3G response times are around 60 milliseconds, and 5G response times are expected to be one millisecond. That's quick!
Sky SIM Only: 50GB of 5G data
When looking for a 5G network, Sky Mobile is a great choice. They offer the latest flagship smartphones and have a good selection of data deals, including unlimited texts and calls. However, there are some limitations with their plans. They do not offer a plan that offers unlimited data. And the selection of 5G plans is currently limited. But, there are other benefits that Sky Mobile SIM Only plans do offer, such as a low price tag.
The company has recently gone live with a 5G network in 194 cities and is rolling out the network in more locations. Customers can use Sky Mobile 5G to watch faster streaming on their Sky TV apps.
Which Sky Mobile SIM plan is best?
The best Sky Mobile SIM Only plan comes with unlimited texts and calls, and a 50GB monthly allowance. In addition to this, you can stream Sky TV apps for free.The cost of this? Only £15 a month, on a 12 month contract.
If you're concerned about a year-long contract then consider going for a short term 30 day (1 month) contract, but this will of course cost you a little more.

As you can see from the Sky Mobile SIM plans, the cheapest one is £7 a month. That is very cheap and reasonable in today's economy.
Be aware that, unlike Tesco Mobile SIM Only, who famously promise no mid-contract price rises, Sky do not make such a promise. So you can expect the above prices to rise in line with inflation every year or so. Unfortunate, but that's the reality of the economy now.
And Sky Mobile is even better than other network providers, offering unlimited data rollover for a year. And, you can switch your handset mid-contract. If you're looking for a SIM only deal, make sure you check out the Sky Mobile website, as you'll be able to find many different deals for different phone models.
What SIM only plan is best for me?
While the Sky Mobile SIM Only service may not be the best option for high-end smartphones, it is a good choice if you don't need the maximum flexibility. You'll also benefit from a trade-in option, if you've got a spare phone or want to upgrade your existing phone. The O2 network is very reliable and competitive, and you can count on coverage of 99% of the UK.
Sky Mobile has relatively good customer service.
Sadly, they don't have a standalone Sky Mobile Trustpilot page. But we can see other websites like ExpertReviews who have a dedicated Sky Mobile page, here.
According to the latest Ofcom consumer satisfaction figures, Sky Mobile customers seem to be very happy with their services. Sky scores high in broadband, landline, and pay TV, and customers are satisfied with their service on Sky Mobile as well. This means you can expect the same high level of service and support.
However, many Sky Mobile SIM Only offers are not available to existing customers. :(
Sky Mobile SIM Only: Flexible contracts
With a SIM Only contract, you get unlimited calling and texting for a fixed monthly price, plus with Sky Mobile, you can change plans at any time. Their prices are flexible and rollover data lets you keep unused data for up to three years.
You can also change your plan size month-to-month, downgrade or upgrade your allowance when you feel like it. Sky Mobile's contracts are flexible enough to accommodate any situation, and you can change your plan size or plan type at any time.
When choosing a SIM Only contract, you should consider how much data you will use on your device. Some people may use the data allowance for streaming music and movies, or video calling. In that case, you'll want to choose a plan with unlimited data.
If you're worried about mid-contract price rises, then consider Tesco Mobile - read our coverage review here. Sky have a habit of putting up their prices quite a lot.
Sky Mobile doesn't have unlimited plans, but their most expensive plan is 70 GB - that's a lot!. For those who don't need unlimited data, you may want to choose a plan with a longer contract.
Is Sky Mobile SIM only legit?
If you're considering a SIM Only contract, Sky Mobile is worth checking out. The plans are flexible and can be changed monthly to fit your lifestyle. With a SIM Only contract, you only pay for what you need. You can even rollover unused data for up to three years. Although Sky Mobile doesn't offer a huge choice of SIM deals, they do offer unlimited texting and minutes, and a fair selection of data allowances.
The SIM Only contract from Sky Mobile comes with a 12-month or 24-month contract with a 30-day notice period. You can easily change your contract without any hassles, and you can change the provider at any time. As long as you're aware of the requirements and limitations of the plan, it's a good choice. When you change your mind, changing your SIM is as easy as calling them. You can even change your plan online or over the phone.
The monthly bills are the lowest with a SIM Only contract from Sky Mobile. You can also choose to pay as you go for calls or texts, and change plans whenever you want. And you can always upgrade to a higher data allowance later. It's also worth mentioning that Sky Mobile uses the O2 network, which is one of the big four networks in the UK, so there is good coverage all over the country, including 5G.
Sky Mobile SIM: Do they require a credit check?
Yes. If you want to get a SIM-only deal with Sky Mobile, then you need to undergo a credit check before being accepted.
In order to avoid this, check our page for those with bad credit or those who don't want a credit check. It is better to look for a different provider rather than risk it, if you are at all worried about your credit rating.
If you are looking for a low-cost SIM-only plan without a credit check, you should check out SMARTY. Another one is FreedomPop which uses Three's network and infrastructure and offers 4G coverage to over 99% of the UK.
Some networks do not require a credit check, so if you are concerned, you can build a credit rating through monthly payments.
What about Sky PAYG?
With Sky Mobile, if you do not need unlimited data, consider Pay As You Go plans.
They are great for people who want to use their phone without worrying about their budget. But if you do need to make regular phone calls, you might consider a Sky Mobile SIM-only deal instead. This plan is a good choice if you want to save money while still being able to use your existing data.
Many people who are looking for a SIM-only plan may be hesitant about applying for one. After all, it's best to shop around first to find the best deal. There are numerous companies that offer these types of deals. But remember to be aware that there are some restrictions when it comes to getting the best deal. A credit check will ensure that the contract doesn't get thrown out too soon.
Conclusion: Is Sky Mobile SIM only any good?
In summary, you don't need to be a Sky TV member to get Sky Mobile. It is available to anyone, as long as you can pass a credit check.
The most important thing to consider when applying for Sky Mobile SIM-only deals is the credit check in fact; in the event that you are not able to pass a credit check, you can always choose another company - our current top pick is Lycamobile.
Some of the existiny Sky Mobile deals include Sky TV and unlimited data. It's also worth checking if they offer the same benefits as Sky TV.
Cheap Sky Mobile SIM-Only Deals: Overview
Sky Mobile Tariff Features
🔥 No. of Good Reviews for Sky Mobile
438+
🔥 Average Sky Mobile Tariff
£8 a month
🔥 Avg. Contract Term
2 months
🔥 Typical Data Allowance
20 GB
🔥 Number of Unlimited SIM Plans
8
🔥 Sky Mobile Credit Check
Not needed
🔥 Accepts UK Customers
Yes
In trying to locate SIM Only deals for a range of networks in the UK, not just Sky Mobile, we've weighed up the pros and cons of each one. If you're still unsure if Sky Mobile is right for you then check our summary below of today's best SIM deals for Sky Mobile. If you still need help, then we suggest to read our FAQS for Sky Mobile SIM deals below, or you can always get in touch with the SIMOnly.Deals team on socials.
FAQs for Sky Mobile SIM deals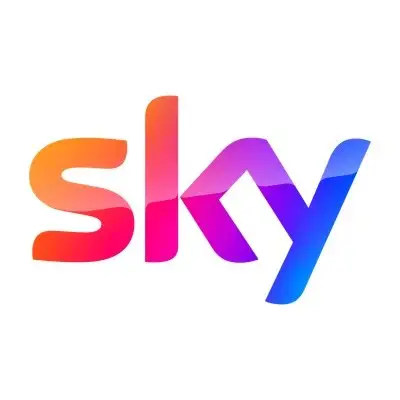 What is the best SIM Only plan for Sky Mobile?
Currently the best Sky Mobile SIM-only plan costs £10 giving you unlimited minutes, unlimited texts and of course unlimited data. With Sky Mobile you can also set a price cap.
Can I get 5G data with Sky Mobile?
It depends, 5G SIM deals on Sky Mobile are really popular so make sure you get enough 5G data to cover your needs.
How much can I save with Sky Mobile 30 day SIM only?
It of course depends on what phone you would have bought. But with a Sky Mobile SIM Only plan or contract over 30 day, you can of course cancel any time and switch. You are not tied in with Sky Mobile 30 day deals.